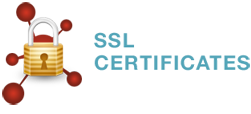 SSL Certificates
If you're doing business on the Internet, you need to have an SSL Certificate. Without one, you're potentially losing a lot of business.
WHY?
Because most Internet users will refuse to provide personal information or conduct transactions on unsecured sites. SSL protects all communications with your customers, so you can take credit card orders, protect personal information and ensure hackers cannot detect passwords.
As e-commerce further expands into small and medium business segments and the adoption of broadband services continues, the need for SSL and Web security products will continue to explode. SSL solutions protect Internet transactions and communications such e-commerce and sensitive business communications by confirming the identity of companies and domains and encrypting data and e-mail.
Web security products can be issued in a matter of minutes and are the most cost-effective solutions available today.
---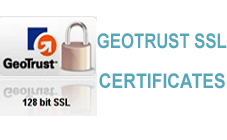 GEOTRUST SSL Certificates
By becoming a Registered Member you'll join a growing number of online businesses who are creating a more trustworthy Internet experience for consumers. Registered Members get the Verified Domain Site seal (sample below) — a globally recognized symbol that shows that a web site has been through a third-party authentication process from GeoTrust. It quickly identifies to visitors that a domain (web address) is authentic and legally registered.


---

Techy Talk Definition
What is the difference between http and https?
**The main difference between http:// and https:// is It's all about keeping you secure**
HTTP stands for HyperText Transport Protocol, which is just a fancy way of saying it's a protocol (a language, in a manner of speaking) for data to be passed back and forth between web servers and clients. The important thing is the letter 'S' which makes the difference between HTTP and HTTPS. The S (big surprise) stands for "Secure". If you visit a website or webpage, and look at the address in the web browser, it will likely begin with the following: http://. This means that the website is talking to your browser using the regular 'unsecure' language. In other words, it is possible for someone to "eavesdrop" on your computer's conversation with the website. If you fill out a form on the website, someone might see the information you send to that site. This is why you never -ever- enter your credit card number in an http website! But if the web address begins with https://, which basically means your computer is talking to the website in a secure code that no one can eavesdrop on. You understand why this is so important, right? If a website ever asks you to enter your credit card information, you should automatically look to see if the web address begins with https://. If it doesn't, there's no way you're going to enter sensitive information like a credit card number. Remembering a safe confident customer is a repeat customer.