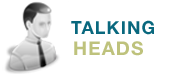 You met our Video Talking Head or Virtual Actor on our home page. – Well what do think?
Call it a Virtual Actor, Video Spokesperson, Virtual Spokesperson, Website Spokesperson, Flash Spokesperson, Spokesmodel, Walk on Video, Video Overlay, or just a Person on a Website. So if you want to:
Reinvigorate your website business
Engage your Web-audience
Build a brand image
Embed your identity in people's minds
Establish a signature corporate personality
Trigger instant memory recall
Create name recognition
Be more than just another interchangeable supplier
Looking for an in-expensive way to promote your business via seasons: Xmas, Racing, Birthdays, Valentines Day, Mothers Day, Father Day, Easter or just anytime! WebStop can produce your very own website Talking Head/Spokesperson files to introduce your company, your products and services to your website visitors.
Offering the following options:
Video Talking Head files embedded in selected or all pages of your website
Audio only files embedded in selected or all pages on your website
Combine both options throughout your website
Do you have an existing Television or Radio Commercials, documentary or amateur video or audio? – Let us add them to your website today. Video Services – With so many websites on the internet and so many more built each and everyday there is only so much you can do to make your website stand out from the rest of the websites. One of the most emerging features that serious companies are adding to their websites is the use of a virtual actor.
A virtual web actor/talking head can make your website stand out from the millions of other websites that you see on the internet, and if you're battling competition in your niche then a spokesperson can give you the advantage over the rest of your competitors. Virtual web actors/talking heads can be used to help sell your product, share advice and many other things that are revolutionary.
The web actor/talking head always look amazing on the website and we will do our best to make sure your video web actor fits into your current website theme. Move into the next century with your very own personal web actor/talking head to move boost your product awareness and sales. Voice Over Services – Our easy to order process allows you to work with the industry's top voiceover professionals from Australia. We are voiceover and audio production specialists that utilize state-of-the-art radio studios in Melbourne to create compelling produced voiceovers for clients of all sizes. Copyright Service – We also offer professional copyright services from experience radio and television commercial writer. Let us write your commercial scripts aimed at your market.

Click the links below to watch videos.
Click the links below for sample audio files
DIY – Are you a communicator? Anybody in your company a confident public speaker? Use the people who know your business – your own staff!
Professional Talent – Please note that the above costs are for our in-house staff only.
We are able to supply other talent or approach talent you select on your behalf. Price will vary according to profile of video/voice over person.
All languages on request.